Abogado Defensor de Robo de Autos en Chicago
¿Qué es el "Carjacking"?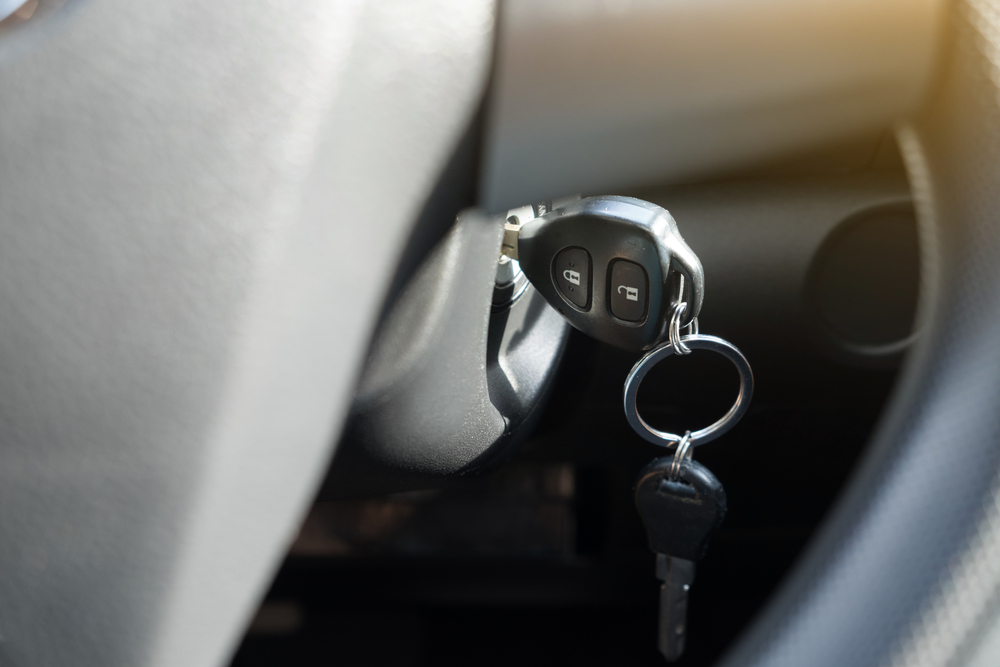 La mayoría de las personas están familiarizadas con el término "Carjacking" y saben que está en contra de la ley. Pero ¿qué es exactamente el carjacking bajo la ley en el estado de Illinois? ¿Cuáles son las posibles sanciones? Las respuestas básicas a estas preguntas son que es un delito grave y que si uno es declarado culpable de cometerlo, que resultará en graves consecuencias en forma de una condena por delito grave y una sentencia significativa al Departamento de Correcciones de Illinois.
Debe Haber Fuerza o Amenaza de Fuerza
La ofensa se conoce más técnicamente en el Código de Illinois como "Secuestro Vehicular". Uno comete secuestro vehicular cuando a sabiendas toma un vehículo motorizado de la persona o la presencia inmediata de otra persona mediante el uso de la fuerza o la amenaza inminente del uso de la fuerza. Entonces, ¿qué significa eso? Significa que uno debe tomar físicamente el vehículo de la otra persona, usando su propio poder, ya sea golpeando, pateando, golpeando, tirando o amenazando con hacerlo, para obtener la posesión del vehículo.
A veces, las personas se refieren incorrectamente a otros delitos que ocurren al usar un término que en realidad es un delito mucho más grave y diferente según las leyes de Illinois al decir que alguien ha sido "robado" cuando en realidad su casa fue robada cuando nadie estaba en casa, cuando alguien irrumpió en su automóvil y robó propiedad, o cuando alguien robó su bolso de su carrito en la tienda de comestibles mientras le daban la espalda. Si le dijera a alguien asociado con la aplicación de la ley o el sistema de justicia penal que alguien que conocen ha sido "robado", su primera respuesta probablemente sería "¿están bien, resultaron heridos?", porque el robo implica la toma de propiedad por el uso de la fuerza, o la amenaza del uso inmediato de la fuerza contra la persona. de la persona o de sus pertenencias. Entonces, de esta manera, el secuestro vehicular es al robo de automóviles lo que el robo es a un robo personal o robo, en el sentido de que el secuestro vehicular y el robo involucran "fuerza o amenaza de fuerza", mientras que el robo de automóviles y el robo no lo hacen.
Por ejemplo, usted sería víctima de un "robo de automóvil" si estuviera con su automóvil y alguien se acercará y lo obligara a salir del vehículo o lo amenazara con hacerle daño si no entregaba las llaves. Pero si fuera a la gasolinera a comprar un boleto de lotería, un paquete de cigarrillos, una bebida o lo que sea, y alguien luego saltara a su automóvil en marcha y se fuera, eso no sería un robo de automóvil o secuestro vehicular, ya que no se utilizó ninguna fuerza / amenaza de fuerza. Sin embargo, usted sería víctima de un robo y (por cierto, y desafortunadamente) probablemente culpable de la ofensa de tráfico de vehículos motorizados de dejar un vehículo en marcha desatendido (ahora sabe por qué dejar su automóvil en funcionamiento a veces es contra la ley).
Sin la participación de un arma peligrosa, el secuestro vehicular simple sigue siendo un delito grave de Clase 1, que puede conllevar una sentencia de prisión de 4 a 15 años, aunque alguien sin antecedentes penales anteriores aún podría recibir libertad condicional por hasta 4 años con una posible sentencia de cárcel de hasta 6 meses como parte de dicha libertad condicional.
Secuestro Vehicular Agravado y Penas Mejoradas
Si uno comete un secuestro vehicular contra una víctima que sufre de una discapacidad física, o tiene 60 años de edad o más, o si hay un pasajero en el vehículo menor de 16 años, es un delito grave de Clase X, que no tiene opción de libertad condicional y conlleva un período de prisión obligatoria de 6 a 30 años. Si se lleva un arma peligrosa, no un arma de fuego, sobre la persona durante la comisión del delito, sigue siendo un delito grave de Clase X, pero la sentencia mínima obligatoria es de siete (7) años, no de seis (6). Si uno está armado con un arma de fuego, se convierte en una Clase X, más un obligatorio de 15 años se agrega a cualquier sentencia que el Juez pueda dictar, lo que se traduce en 21 a 45 años de prisión. Si uno descarga personalmente un arma de fuego durante la comisión del delito, donde nadie resultó realmente herido, agregue 20 años, para un rango de 26 a 50 años de prisión. Si alguien descarga personalmente un arma de fuego que "próximamente" causa otro gran daño corporal, desfiguración permanente o discapacidad o muerte, el rango de sentencia es de 6 a 30 años más 25 años a la vida natural en prisión, o 31 años a la vida. En el caso de que la persona muera, también se puede esperar ser acusado de asesinato en primer grado, con una sentencia potencial de 45 años a cadena perpetua, bajo la Doctrina de Asesinato por Delito Grave.
Robo de Automóviles y Delincuentes Juveniles
Para los delincuentes juveniles, no hay sanciones obligatorias para la disposición de la Petición de Delincuencia Juvenil en el tribunal. Los menores reciben un trato diferente a este respecto, porque el objetivo es rehabilitar a un delincuente juvenil y orientarlo hacia el camino de ser un miembro útil de la sociedad. Sin embargo, en reconocimiento del peligro que los delincuentes juveniles crean para el público en el área de "robo de automóviles", la ley ordena específicamente a un juez de la corte de menores, al considerar si liberar o no a un presunto delincuente en espera de una audiencia o detener al menor bajo la custodia del centro de detención del condado, que otorgue gran importancia a cualquier hallazgo previo de delincuencia juvenil basado en un vehículo anterior, o vehicular agravado, secuestro.
Incluso cuando se ordena que un menor sea detenido mientras el caso está pendiente en el tribunal, el objetivo declarado del sistema es rehabilitar, no castigar, al menor. Una sentencia al Departamento correccional de menores no es un término fijo como en el mundo adulto del procedimiento penal. Un menor solo puede ser detenido hasta que cumpla 21 años. Por lo general, los menores delincuentes son liberados de dicha custodia antes de tiempo, siempre y cuando participen en los programas educativos y laborales que se ponen a su disposición, y no cometan violaciones de las reglas de la instalación.
Es probable que tal instalación también considere el historial previo de un menor al determinar la elegibilidad para la liberación anticipada, y es fácil imaginar que a alguien que comete repetidamente el delito de secuestro vehicular eventualmente se le negará cualquier liberación anticipada. Por supuesto, si la muerte es el resultado de un caso de secuestro vehicular agravado y el menor tiene 15 años de edad o más, uno puede esperar que el asunto se transfiera a un tribunal de adultos para su enjuiciamiento bajo las leyes que se aplican a los adultos. Por lo tanto, los menores no deben asumir que usted será tratado a la ligera con una palmada en la muñeca si cometen este delito.
Invasión Vehicular
¿Qué pasa con la situación en la que uno no toma posesión del automóvil, sino que comete un delito grave o robo dentro de un vehículo ocupado? En el pasado, la ley no preveía penas especiales para quien irrumpiera en un automóvil ocupado para cometer un delito contra las personas o los bienes que contenía. En el pasado, se produjo un crimen callejero conocido como el "smash and grab". En un smash and grab, una persona se acercaba a un vehículo detenido en el tráfico, rompía la ventana lateral y agarraba cualquier propiedad que estuviera a su alcance, ya fuera desde el asiento del pasajero o desde una persona (como un collar). Ha sido la ley desde hace bastante tiempo que cualquier persona que a sabiendas, mediante el uso de la fuerza, entra o alcanza un automóvil que se sabe que está ocupado, con la intención de cometer un robo u otro delito grave en el mismo, comete invasión vehicular. El delito es un delito grave de Clase 1, punible con un período de encarcelamiento de 4 a 15 años, o libertad condicional de hasta 4 años, y un potencial de 6 meses de cárcel durante la libertad condicional.
Antes de la promulgación de esta ley, el delito más alto que un fiscal o oficial de policía podía acusar era el robo a un automóvil, un delito grave de clase 2 o robo, también un delito grave de clase 2, que podría resultar en una pena de prisión de 3 a 7 años o una sentencia de libertad condicional similar. Claramente, la ley reconoce que un delito es más grave cuando hay personas presentes y la fuerza está involucrada que cuando no hay nadie presente y no hay fuerza involucrada. Esto es similar a la diferencia entre robo e invasión de viviendas. Uno tiene que tener el conocimiento de la presencia de personas en su interior, más la voluntad de cometer el delito utilizando la fuerza para hacerlo, con el fin de elevar la gravedad del delito.
Entonces, si alguien irrumpe en un automóvil sin saber que alguien estaba adentro, tal vez una camioneta sin ventanas laterales para ver en la parte posterior, para robar la radio, luego despierta a la persona dormida en la parte de atrás y luego huye con la propiedad, eso no es invasión vehicular porque se desconocía la presencia de la persona allí y no se usó la fuerza para cometer el delito. Pero, ¿qué pasa si el ladrón, ahora sabiendo que hay alguien presente, procede a usar la fuerza o la amenaza de la fuerza para tomar la propiedad? Eso aún no se convierte en invasión vehicular, porque la ley exige que el conocimiento de las personas presentes debe existir antes de la entrada. En cambio, el delito debe ser acusado más legítimamente como robo o robo agravado, en lugar de robo a un automóvil o robo.
Contrate a un Equipo Legal Experimentado Cuando se le Acusa de una Ofensa Grave
A menudo, la policía y la fiscalía procederán en los cargos de secuestro vehicular o invasión vehicular cuando los hechos realmente revelen que los delitos menores de robo o robo se cometieron con mayor precisión. Conocer la diferencia entre los delitos puede significar la diferencia entre una larga pena de prisión versus una sentencia menor que probablemente implique libertad condicional. Póngase en contacto con nuestros experimentados abogados defensores de robo y robo en Chicago en Mitchell S. Sexner & Associates LLC para una consulta gratuita sobre sus circunstancias particulares al (312) 644-0444 o contáctenos en línea.