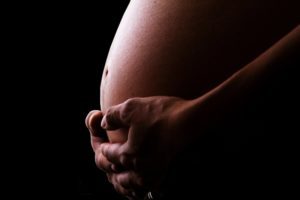 Medical professionals in Chicago spend years training and preparing for their vocations. A doctor has typically had more than eight years of education and additional years of training before working as a fully licensed professional. This means that, in the end, they typically know what they are talking about and know how to handle a wide range of situations. With that in mind, however, you should not be afraid to question the statements and decisions made by your doctor during your pregnancy, as well as during and after delivery.
It is important that you find a doctor, in general and especially during your pregnancy, who is a good fit for you personally and whom you trust. Trusting your doctor makes it easy to feel comfortable and know that you are in good hands. That can be difficult, and it may require that you meet with a few professionals before finding the right one. Do not be scared to tell a doctor that he or she simply is not right for you and find another one; it is your right as a patient.
Once you have found a doctor that you trust however, there are still going to be times when you might disagree with a decision or simply want to know more about what is going on. Never be afraid to question what you have been told and whenever you are confused by what a doctor is saying. Take the time to ask questions and understand what is being said. It is your body ultimately, and you need to make sure that you protect yourself and your baby.
If there is any kind of medical emergency that arises during delivery, every moment might be a matter of life and death. That is why it is very important to speak with your doctor before delivery about a wide range of possible complications and procedures. You can ask questions and come to agreements on how each step and issue should be handled, without the stress and pressure of being in the moment. This gives you time to ask questions, offer ideas and suggestions when appropriate, and make sure that you and your doctor both see the delivery in the same way and have the same plan. This type of conversation with your doctor is referred to as "informed consent".
If your doctor has not listened to your questions or concerns, and you believe that you or a loved one has been injured as a result, then call the Chicago medical malpractice attorneys at Mitchell S. Sexner & Associates LLC today at (312) 644-0444. Talk to us about your case and we can help you understand the options available to you.