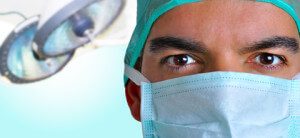 The single largest recorded outbreak ever recorded in the United States of a specific deadly bacteria has occurred in Chicago. Since 2009, there have been only 96 reported cases of this bacterial strain called carbapenem-resistant enterobacteriaceae (CRE) which is part of a larger family of bacteria that includes E. Coli. But the CDC (Centers for Disease Control) has recently discovered 44 separate such cases in northeast Illinois alone. Of these, 38 confirmed cases involved patients at Advocate Lutheran General Hospital in Park Ridge who were the subject of endoscopic procedures of their pancreas or bile ducts last year. This outbreak involves a particular form of CRE that makes the bacteria resistant to antibiotics, and is referred to as NDM-1.
This bacteria is found primarily in nursing homes or other health care settings and most commonly causes a urinary tract infection. But in the event that the infection enters the bloodstream before it is treated, the infected patient generally runs up to a 50% chance of death. Although an investigation into the cause of this outbreak continues, the hospital has changed how it sterilizes its scopes, even though both the Illinois Department of Public Health and the CDC had not found any issues with their current sterilization procedures.
When people get sick, they seek medical treatment. So obviously hospitals, nursing homes and other medical facilities are the number one breeding grounds for airborne illnesses and infectious germs. Therefore, it is incredibly important for hospitals to keep extra clean. If they don't maintain a sterile environment, both patients and hospital workers become at high risk for contracting diseases or infections such as CRE. A previous report from the CDC cited over a million infections and deaths in one year alone that occurred because medical facilities were not properly sanitized. When staff doesn't wash their hands, fails to properly disinfect, or uses dirty surgical instruments, they may be held legally responsible for an injury or death that happens as a result. This is called medical malpractice.
Source: Sun Times, "Largest outbreak of dangerous bacteria in U.S. tied to Park Ridge hospital", Tina Sfondeles, January 5, 2014.