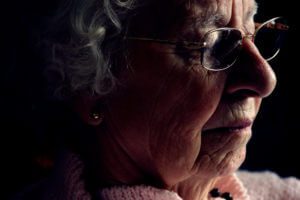 A lawsuit has been filed in San Luis Obispo Superior Court alleging that a convalescent hospital in Atascadero, California allowed a woman recovering there to develop bedsores which eventually lead to her death. The woman was staying at the facility to recover from hip surgery, but later died in a local hospital from complications brought on by the bedsores. The lawsuit alleged that the facility was understaffed when the woman was a patient and that a negligent lack of care due to limited staff led to the bedsores. The lawsuit claimed that her death was directly related to the administration's misdirection of operating funds to enrich themselves – which impacted the staffing costs and decisions.
The woman's family is seeking unspecified damages as well as reimbursement of legal fees, claiming that negligent hiring and supervision as well as dependent adult abuse was to blame for her death. At the time of the report, the facility had not yet responded to the lawsuit.
The woman had fallen in her home and fractured a hip which required surgery to repair. After the surgery, she checked into this facility to aid in her recovery by helping with daily needs while convalescing. The facility was aware of her medical condition which made her susceptible to developing bedsores (also called pressure ulcers). The patient required movement and repositioning to alleviate the potential for developing pressure ulcers. She was supposed to be repositioned every two hours. But according to the filing, the staff ignored those needs.
In addition, the filing also claimed that the staff ate her food instead of feeding her. According to her family, the patient began losing weight and began to suffer from mental deterioration. The staff told her family that sometimes this happens. When the family spoke with administrators, they learned that the woman had developed a large pressure ulcer on her tailbone. The woman was then brought to the hospital after experiencing breathing difficulties, and they found her to be dehydrated, suffering from malnutrition and a urinary tract infection. She was given antibiotics and re-hydrated, but died two days later.
Pressure ulcers / bedsores are serious infections that can sometimes be treated and remedied with antibiotics, while other times, they may lead to death. They are generally categorized as being one of several stages:
Stage 1 bedsore – topical irritation of the skin's surface
Stage 2 bedsore – blistering and shallow indentures form death of outer skin layers
Stage 3 bedsore – bleeding open wounds involving multiple skin layers
Stage 4 bedsore – most severe, involving all layers of skin and exposing bone and muscle
Elder abuse can happen anywhere. If you have a loved one in a nursing home and you suspect that they are not being, or have not been, properly cared for, the Chicago nursing home abuse attorneys at Mitchell S. Sexner & Associates LLC may be able to help you. For over 25 years we have been delivering results for injury victims in Chicago, surrounding suburbs, and across the state of Illinois. Many millions of dollars have already been collected for our deserving clients and their families. Call (312) 644-0444 today to see how we can help you.