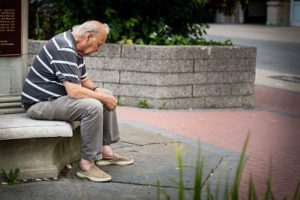 A prominent Chicago nursing home operator was arrested in his Florida home and jailed, with no bond, accused of a $1billion nursing home bribery and kickback scam. The man is part of a family who owns nursing homes in Illinois, Florida, and Missouri.  Troubles like this aren't new to that organization which has been the subject of multiple allegations over the last twenty years, including patient abuse and poor conditions at the nursing homes.
The man jailed, and his father who is also his business partner, are known for their generosity and philanthropy and have donated millions to multiple charitable organizations over the years.  But, they are accused of misappropriating funds from federal programs for the sick and infirm.
This indictment alleges that the man and his co-conspirators cheated Medicaid and Medicare over a fourteen year period by running patients through the nursing home facilities and subjecting them to unnecessary tests and treatments.  Further, the court proceedings have highlighted claims of patient harm as well as the corruption.  Specifically, one patient told investigators that she was lured in to the home because she was homeless and needed shelter, but didn't receive the services that were billed to Medicare on her behalf. In addition, it was alleged that they kept her on narcotics, feeding her addictions to enable them to continue to use her in their theft from Medicare. In addition, on the date of his arrest, a facility was raided and a patient complained that they had been physically abused (punched) when complaining about the substandard services.
Accusations also include instructing a partner to bribe state officials in order to have advanced warning for facility inspections in order to make appropriate adjustments so that facilities would pass inspection. There were also kickbacks to medical professionals that involved high end escorts and luxury hotels.
He maintains his innocence, but is charged with obstruction of justice, fraud and conspiracy and if convicted could face a life sentence.  Although the accused and his family are trying to get a bond so he will be able to leave jail, prosecutors have successfully argued that he is a flight risk and the judge has ruled that he be held without bond.
As part of purported evidence, the government claims to have as a potential witness a business owner who was receiving kickbacks in exchange for pain medicines and is now working with investigators, and has a tape of a meeting where the plan was discussed.
In addition to the federal charges, there are wrongful death suits filed by twenty families against seven of the facilities in Florida.  Cases involved issues with patient safety, including wandering off and altercations with roommates.  The civil suits are also being disputed.
If you have a loved one in a nursing home who is not being cared for properly or has been the subject of abuse, the Chicago nursing home attorneys at Mitchell S. Sexner & Associates LLC may be able to help you.  For over 25 years we have been delivering results for injury victims in the Chicago area and surrounding suburbs. Many millions have already been recovered for our clients and their families. Make the call today to (312) 644-0444 to see how we can help you.