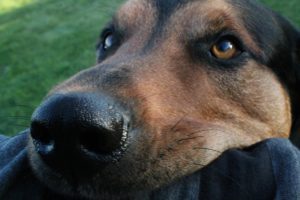 While the idea of dogs barking at postal workers may seem cliché, it is, in fact, an indicator of a serious problem. Attacks by dogs against postal workers are unusually common. According to data from the U.S. Postal Service, Chicago ranked 5th in 2013 for dog attacks on mailmen, with a total of 47 for the year.
Illinois, in general, had the second-highest number of dog attack insurance claims in 2013, behind only California. In Chicago, the owner of a dog has strict liability for any dog attack against a person who is not illegally trespassing on the owner's property, or who did not violently provoke the dog. Postal workers who are delivering mail appropriately are not trespassing and dog owners CAN be held liable for any unprovoked attacks against them.
Dog Bites in Illinois and Insurance Claims
Information provided by State Farm Insurance indicates that in 2013, Illinois had a total of 309 dog bite claims at a cost of about $8.9 million. The only state with more claims was California, which had 449 claims costing $14.7 million. Not only can this impact insurance rates for homeowners and renters, but can result in expensive civil claims against the dog owners.
Mailman Safety
It's gotten so bad that several cities, like Los Angeles (aka "Number 1 in postal worker attacks") are having training sessions to teach postal workers how to defend themselves. The main advice? Use your mailbag as a shield. Not recommended? Trying to buy off the dog with treats, which doesn't work when an animal is frightened and aggressive.
Of course, the main responsibility for a postal worker's safety lies in the person who owns the dog. The person is required by law to keep the dog secured, and can be held legally responsible for a mailman's hospital bills, if any.
If You Were Bitten, Call Immediately
In Illinois, you usually only have two years from the date of a dog bite to file a lawsuit against the dog's owner for compensation. If you or someone you know has been injured in a dog attack, then do not wait another moment. Call us today at Mitchell S. Sexner & Associates LLC for a free consultation at (800) 996-4824.