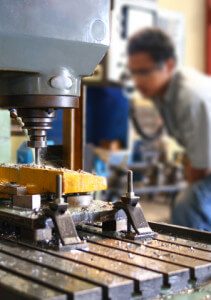 Just last month, another tragic workers compensation accident occurred in the Chicago area. This time, a 50 year old factory worker was killed when he became trapped in a power lathe machine at the Elk Grove Village plant where he worked. According to a spokesman for the Occupational Safety and Health Administration (OSHA), the machine was used to cut and shape products.
Accidents such as these that occur on the job are referred to as Workers Compensation accidents and generally are eligible for compensation so long as the injury arose out of and in the course of the injured worker's employment. Although an investigation is still ongoing in this particular case, the Illinois Workers' Compensation Commission which governs these types of cases will generally award monetary compensation even if the deceased worker is believed to have operated the machine improperly.
At Mitchell S. Sexner & Associates LLC, our experienced, nationally recognized Chicago wrongful death attorneys have been responsible for many millions of dollars in settlements for injured workers and their families. In some circumstances, such as the recent worker death detailed above, additional sources of compensation may be available from third party sources, an example of which would be a products liability lawsuit against the machine manufacturer for production of a defective or dangerous machine.
If you would like to discuss a potential injury case, you may contact our law offices 24 hours a day for free information. Our skilled Chicago injury attorneys will explain your rights completely free of charge. If you choose to allow our office to assist you, no fees are ever charged unless we achieve success.