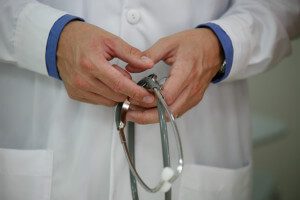 Sadly, when it comes to medical care, not all health care providers are created equal. While most doctors, nurses, emergency rooms, and health care facilities are prime examples of helpful modern medicine, there are many that fall below acceptable standards of safety. These problematic few can cause serious harm to patients and cost insurance companies millions. Many types of medical malpractice injury claims brought against negligent health care providers involve repeat offenders by the same parties and facilities. Pursuing a medical malpractice claim may not only secure a financial settlement, but may also make health care professionals aware of dangerous behaviors that they can fix to help keep future patients safe.
Medical Malpractice Statistics
Medscape.com recently conducted a survey of 4,000 primary care physicians, looking to discover what kinds of malpractice suits are most frequent. Among all the physicians surveyed, the type of practice most commonly charged with medical malpractice was the obstetrician/gynecologist practice. Almost 85 percent of obstetricians/gynecologists reported facing a malpractice claim. Surgeons were the second most sued health care practice specialty, at 80 percent. The types of lawsuits brought against these physicians varied, but these were the most common:
31% of medical malpractice cases involved health care professionals failing to diagnose medical issues in a timely manner.
31% of medical malpractice cases involved patients suffering abnormal injuries during treatment.
12% of involved patients failing to receive the proper treatment.
Errors in medication administration, failure to follow safety procedures, and poor documentation or lack of informed consent rounded out the remaining medical malpractice claims.
Contact Mitchell S. Sexner & Associates LLC
If you or a loved one has suffered serious injury at the hands of a negligent health care provider, it is important to know your legal rights and options. For more information, or to schedule a free consultation, contact the personal injury team at Mitchell S. Sexner & Associates LLC today. We have assisted many injured people to secure settlements which helped them and their families heal and move on.
Mitchell S. Sexner & Associates LLC can be reached anytime, 24/7, at (800) 996-4824.
Source: http://www.staging.medscape.com/features/slideshow/public/malpractice-report-2015#page=14