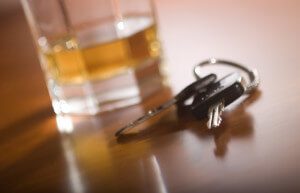 It is a simple fact: If you drink and drive, there's a good chance you'll get caught. Every year thousands of people are arrested on DUI charges throughout the state of Illinois. Had they called a cab, drove with a sober friend, or simply stayed home, they would be facing far less trouble. But sadly, for too many people, this simply isn't the case. Being arrested on a DUI charge is a serious charge. If you've injured a person while under the influence, the ramifications can be terrible.
Take, for instance, a Belmont Cragin man recently arrested on suspicion of DUI.
The man's arrest followed a serious crash that injured 6 people. As reported by the Chicago Sun-Times, the man – only one year over the legal drinking age – was charged with a misdemeanor DUI, driving under the influence of drugs, speeding, and driving without car insurance. Of the people injured, two were listed in critical condition. The other four remain in stable condition. The at-fault driver was released on his own recognizance and is slated to appear before a judge next month.
A criminal conviction which may result from a DUI charge can follow a person forever, affecting one's ability to work, support a family and enjoy life fully. Similarly, a civil lawsuit may be equally as damaging, as the DUI driver may be held liable for monetary damages ranging from thousands to millions of dollars.  Although civil judgments that arise from non-alcohol or drug related accidents are easily handled by the filing of a bankruptcy, DUI judgments are more troublesome as they are generally not dischargeable in Illinois.
If you have been involved in a DUI collision and are unsure of your legal rights, contact a Chicago car accident lawyer at Mitchell S. Sexner & Associates LLC to schedule a free consultation today.
You can reach us at (800) 996-4824.