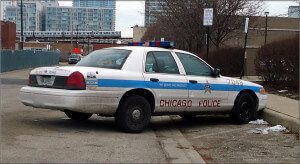 A picture is worth a thousand words, and in the case of the family of a man who had been held in the custody of the Chicago Police Department, it apparently was worth $4.9 million dollars as well.
A settlement has been tentatively reached between the City of Chicago and the family of a man who was dragged from his cell while handcuffed and in police custody. The whole episode was caught on videotape.
The victim was arrested after having what seemed to be a mental breakdown and after he then assaulted his mother. He later died from a bad reaction to an antipsychotic medicine. An autopsy was subsequently performed which showed multiple abrasions and bruises over his entire body and indicated that he had been the victim of severe trauma. The videotape of him being held in police custody substantiates the claims by showing him being shocked by a Taser multiple times and dragged out of his cell while handcuffed.
After viewing the video, the judge ruled that brute force was used by the police on the victim, and furthermore the police supervisor should have stepped in to stop what was happening. At a minimum, the victim should have been given the opportunity to walk on his own accord.
Police in Chicago as well as across Illinois and other states have a duty to treat citizens with respect. That courtesy extends to prisoners; even those charged with serious or violent crimes such as battery, theft and drug offenses. So there is never an excuse for abuse or physical violence against citizens. If excessive force is used, contact the experienced legal team at Mitchell S. Sexner & Associates LLC.
If you feel your civil liberties have been abused or that you have been treated unfairly or illegally, our experienced attorneys may be able to help you fight for your rights and recover a monetary settlement. Call Mitchell S. Sexner & Associates LLC at (800) 996-4824 for a free case analysis.
Source: http://www.chicagotribune.com/news/local/breaking/ct-chicago-police-philip-coleman-settlement-met-20160404-story