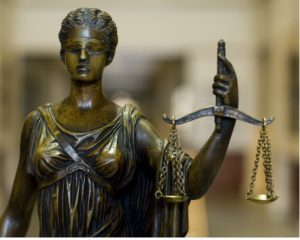 In Chicago, a federal jury decided in favor of a woman recently. They found that two doctors from Illinois botched her gastric bypass surgery which left her brain damaged. The jury awarded the woman $9.4 million dollars, and found that the two Chicago-area doctors were guilty of negligence. The hospital where the surgery was performed reached a separate settlement with the woman for an additional $5 million dollars, making the whole award $14.4 million.
Seeking treatment for weight loss issues and obesity, the woman consulted with the doctors who performed the bariatric surgery several years ago. At that time, the patient was on blood thinners, but the doctors provided her with incorrect anti-coagulants which caused loss of blood to the brain and internal bleeding.
The woman now cannot walk and is confined to a wheelchair. She also has had a significant loss of cognitive skills. Whereas she used to homeschool her four children, she cannot any longer. Adding further insult to injury, her husband left her for one of her aides. Currently her sisters live with her to take care of her full-time. This settlement will provide the funds needed to care for her for the rest of her life.
This case shows how important it is to do your homework when selecting a doctor, to check the internet as well as licensing boards and court documents for prior incidents of misconduct, previous issues of negligence, legal claims and law suits.
If you have been injured due to the negligence of another, having an attorney with the right knowledge and experience can make a very large difference. Medical malpractice attorneys with Mitchell S. Sexner & Associates LLC have what it takes to help you get the best outcome and secure for you and your family the highest possible financial settlement. Call us at (312) 644-0444 to learn how we can help you today.
https://www.nwitimes.com/business/michigan-city-woman-awarded-million-in-federal-medical-malpractice-suit/article_c38b1ef4-9e49-5efd-bc6d-c8ef37ca28af.html