Criminal Defense Attorney in Chicago
Arrested for a Crime?
So, you've been arrested and charged with a crime. You could be facing any number of accusations, from driving while under the influence to assault with a deadly weapon. If this is your first brush with the Illinois legal system, you're wondering what comes next. If you've had encounters with law enforcement before, you may have a good idea of what is in store. In either case, you're worried about what this could mean for you, your family, and your future.
Of course, you have every reason to be nervous. Depending upon the circumstances surrounding your arrest, you could be looking at a wide range of personal and legal troubles. But right now, the most important thing you can do is remain calm and know that help is only a phone call away.
For over two decades, the criminal defense legal team at Sexner & Associates LLC has represented people just like you. No matter what the state has accused you of doing, our team is here to make sure your rights are preserved.
In order for to us to provide you with a superior defense, you'll need to go on the offense. The sooner you are able to make contact with our team, the greater your odds will be of avoiding serious difficulties.
Give our office a call to schedule a consultation at (800) 996-4824.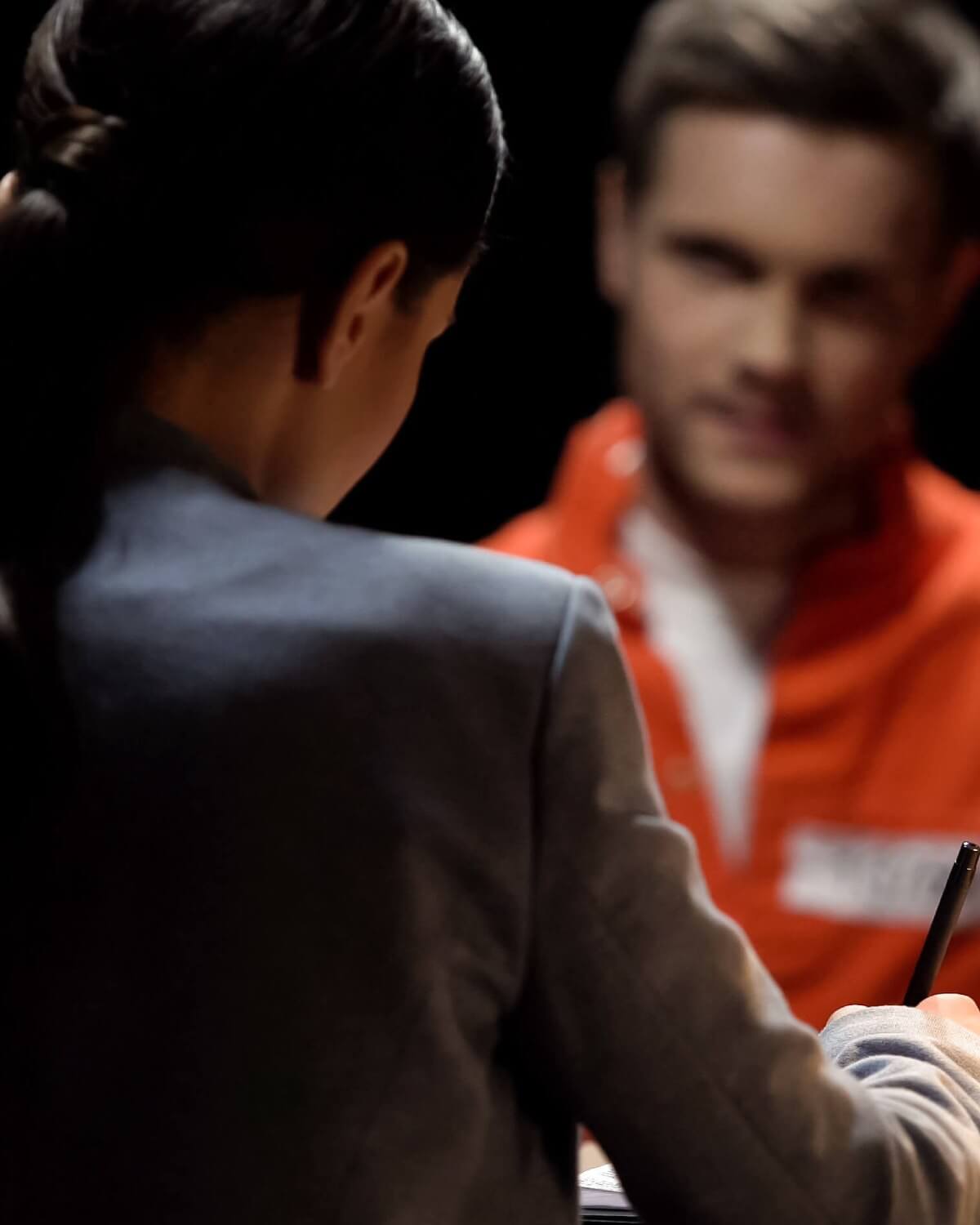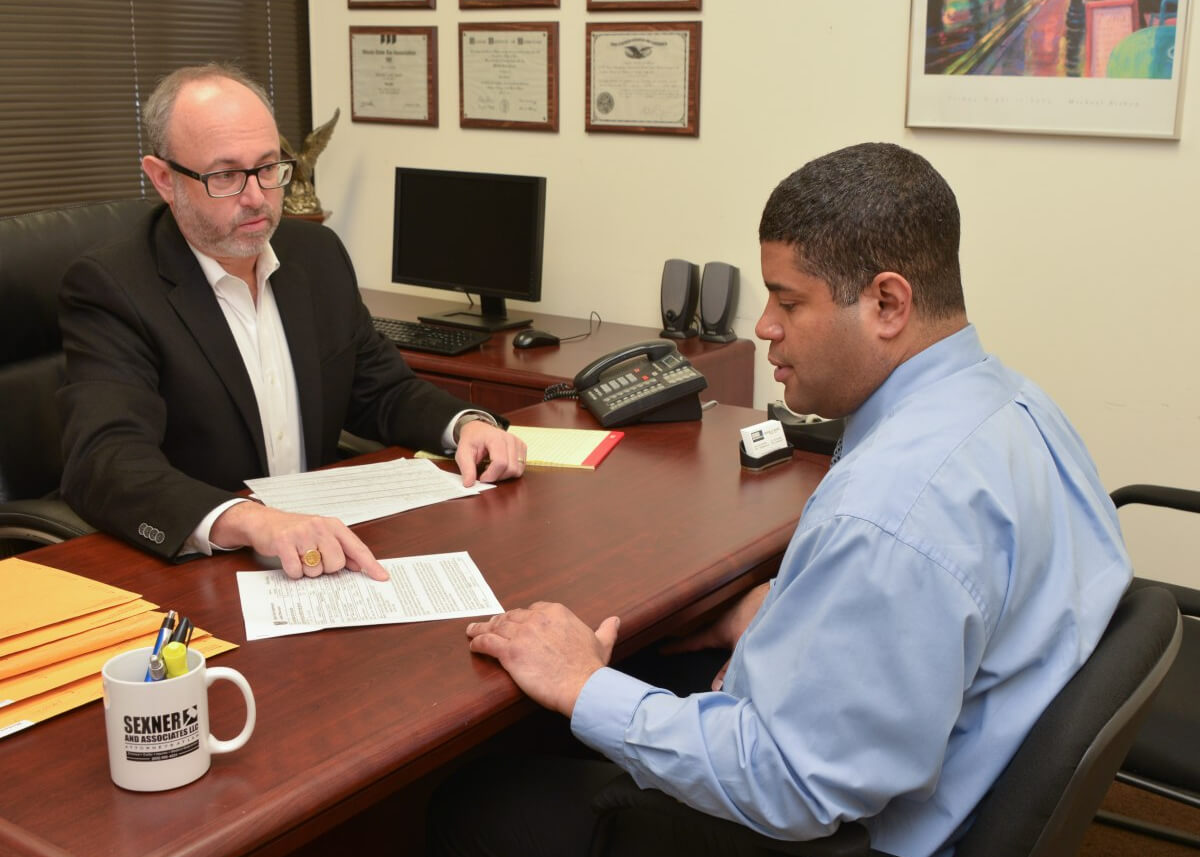 Types of Criminal Defense Cases We Handle
Criminal defense is an umbrella category of the law. It can, and does, range from substance abuse arrests to stalking and everything in between. In order to give you a better idea of our criminal defense attorneys' special areas of concentration here at Sexner & Associates LLC, find our most commonly defended cases below:
These are just a few of the many criminal cases we handle, so don't hesitate to call us today. Our experienced and knowledgeable team of criminal defense lawyers in Chicago can help you. Your consultation is always free. Call us now at (800) 996-4824.
Assault and Battery
Assault and battery offenses mean very specific things in Illinois. Far from being a catchall term for abuse, these terms refer to specific instances of unlawful conduct. The first step towards clearing your name is learning what assault and battery mean.
Assault occurs when an individual believes they are in "reasonable apprehension" of receiving a battery. This means that assault does not have to involve physical violence of any kind. Rather, it is the verbal or physical threat of imminent violence.
This is where the qualifier "reasonable apprehension" enters the picture. This means that the individual being assaulted must reasonably believe that they are about to experience physical violence. There are a range of situations in which reasonable apprehension can occur. Some common examples include, but are not limited to:
An individual invading another's personal space and threatening violence
An individual threatening violence by verbal means – "I am going to hurt you"
An individual threatening violence by non-verbal means – raising their fists or taking a swing
It's important to note that someone yelling at you from down the street will likely not be deemed reasonable apprehension. If, on the other hand, they yell at you from down the street and then chase you – that could be considered reasonable apprehension.
Battery is the legal term for unlawfully touching another individual. This can, and often does, involve physical harm, but it does not have to. Simply placing your hand threateningly on another person's shoulder may qualify as battery. Touching another individual through indirect means, like throwing something, also qualifies as battery.
Battery does cause physical harm in most cases, but it is not a legal requirement that it does. Indeed, something as seemingly innocuous as bumping into another individual may qualify as battery, in certain circumstances, if the conduct was intentional and insulting.
Both assault and battery are misdemeanors in Illinois. If, however, the individual committing the attack causes great bodily harm, or uses a dangerous weapon while committing an assault, the charge then becomes aggravated assault or aggravated battery.
According to Illinois law, cases of assault and battery may become aggravated in circumstances including, but not limited to:
Using a dangerous or deadly weapon during an assault
Assaulting a protected individual – police, private security guards, firemen, correctional officers, government employees, etc.
Causing great bodily harm
Causing permanent disability
Causing permanent disfigurement
Strangulation
Contact the criminal defense attorneys at Sexner & Associates LLC today if you have been charged with any sort of assault or battery. Our confident and compassionate team will fight for you. Call (800) 996-4824 now for a free case review.
Domestic Violence
Domestic violence is an umbrella term for committing acts of violence against a family member or domestic partner. This includes all the types of violence outlined above. It's important to note that although verbal and non-verbal threats of violence are assault, they do not qualify as domestic violence, according to Illinois law.
Much like simple battery, domestic battery does not have to result in actual bodily harm. Rather, if an individual knowingly or intentionally touches a family member in a way that signals violence or insulting conduct, they have committed domestic battery.
Family members are defined in Illinois as: blood relations, those who are married and/or divorced, those who live together, those who have a child together, those who are alleged to have a child together, those who are romantically involved, and those who are assistants to individuals with disabilities.
There is also aggravated domestic battery. Much like aggravated assault and battery, this is a more serious crime that may be based on a few different factors. These include causing great bodily harm, using a dangerous or deadly weapon, battery against a child, and more.
Domestic battery is often a misdemeanor in Illinois, but it can become a felony if it's repeated or if it's aggravated. These felonies carry much stricter penalties. This makes it vitally important that you speak with a Chicago criminal defense attorney immediately. You have rights and protections that only an experienced attorney will know. Call us today at (800) 996-4824 for a complimentary consultation.
Drug Crimes
Drug crimes are incredibly prevalent in the Chicago area. In fact, they were the crime that caused the more arrests in 2014/2015, when the most recent data was available. Due to the varied range of drug crimes, it's incredibly important to contact a criminal defense lawyer as soon as you can. The information below is extensive, but by no means exhaustive.
The most common types of drug crimes we represent include:
Marijuana crimes
Heroin crimes
Prescription opioid crimes
Prescription benzodiazepine crimes
Cocaine and crack-cocaine crimes
Methamphetamine crimes
Most drug crimes are regulated by the Illinois Controlled Substances Act. This piece of legislation puts illicit substances into different categories or schedules. These schedules are arranged by how dangerous the substance in question is and what type of medical application it has. The Illinois Controlled Substances Act closely mirrors national drug scheduling.
Marijuana is governed according to another set of laws called the Cannabis Control Act. This was passed in 1978, but drastically changed in 2013 and 2016, with the introduction of medical marijuana and the decriminalization of marijuana, respectively.
Methamphetamine is governed according to the Methamphetamine Control and Community Protection Act. This set of laws governs the possession, manufacture, and distribution of meth in Illinois. It places meth in a separate category, with harsher penalties.
It's important to note that regardless of the type of drug an individual was arrested for, the penalties will increase as the amount of the drug increases. This means that someone arrested for possession of heroin will face lighter legal consequences than someone arrested for possession with intent to distribute heroin. The possession of a firearm, and many other factors, also influence the penalties for drug crimes.
Regardless of the substance, the amount, or other factors, you should contact the criminal defense lawyers at Sexner & Associates LLC right away if you have been arrested for a drug crime. With over two decades of experience, you can rest assured our talented attorneys can help. Call us today at (800) 996-4824 for a free case consultation.
DUIs
Driving under the influence (DUI) is the legal name for drunk driving. Far from encompassing all drivers who get behind the wheel after drinking alcohol, DUI has a very precise legal meaning. It includes adults age twenty-one or older driving with a blood alcohol content (BAC) of over .08%, those driving with drugs in their system, and several other categories of criminal conduct. Those younger than twenty-one driving with any alcohol or drugs in their bloodstream may in addition, be charged with what is referred to as "zero tolerance".
While the number of alcoholic drinks that will bring an individual's BAC to over .08% varies, it is often estimated that four drinks within an hour will cause a typical man to be over the legal limit and three drinks within an hour will cause a woman to be over the limit. These are rough guidelines and it is very important to avoid drinking and driving altogether. Do not test your limits or try to drive after consuming fewer than three or four drinks.
There are a variety of ways that police determine someone's BAC after pulling them over. These include blood tests, urine tests, breathalyzer tests, and field sobriety tests. While all of these have varying degrees of accuracy, with a blood test being the most accurate, they are all ways of determining an individual's level of impairment. A field sobriety test may be less accurate than a breathalyzer, but the police can still use it to establish probable cause to arrest you.
If you have been arrested for DUI, do not hesitate to call us now. The Chicago criminal defense attorneys at Sexner & Associates LLC can help. We have decades of experience and know what it takes to make sure you're been afforded all your rights under the law.
Sex Crimes
Sex crimes are some of the most complicated, and carry some of the harshest consequences, of all crimes in Illinois. This is true for sex crimes related to minors, sex crimes involving assault or rape, and sex crimes involving prostitution.
Sex crimes involving prostitution, or the solicitation of prostitution, are common in Illinois. While they are often misdemeanors, this does not mean they are not serious crimes that bring with them serious legal consequences. It is always a good idea to retain experienced criminal defense lawyers if charged with any type of prostitution-related sex crime.
Perhaps the most serious types of sex crimes are those that involve minors. A conviction can mean being labeled a sex offender, a sexually dangerous person, a sexually violent person, a sexual predator, or all of the above.
Examples of sex crimes involving a minor include, but are not limited to:
Possession or distribution of child pornography – can also be aggravated child pornography if the minor is under the age of thirteen
Criminal sexual abuse or aggravated criminal sexual abuse
Criminal sexual assault or aggravated criminal sexual assault
Predatory criminal sexual assault of a child
Indecent solicitation of a child
Sexual exploitation of a child
Juvenile prostitution – promoting juvenile prostitution, soliciting for a juvenile prostitute, keeping a place of juvenile prostitution, or patronizing a juvenile prostitute
Involvement in any of the above may result in being placed on the Illinois Sex Offender Registry. Not only does this mean that the convicted individual's information, including their address, is now open to the public, but it places a number of restrictions on where that individual can live and the types of careers they can pursue.
Anyone charged with committing a sex crime should immediately consult a criminal defense attorney in Chicago. Not only will your attorney be able to outline potential legal recourse, but they will be able to help you avoid potentially devastating consequences. Contact the team at Sexner & Associates LLC today for a complimentary case review.
Theft
Theft crimes encompass a wide range of offenses. These can range from the small (petty theft) to the large (grand theft auto) to the dangerous (armed robbery). Due to their varied nature, it's important to understand the different types of theft and their potential consequences.
Robbery is a type of theft that involves force or the implied threat of force. Armed robbery is a type of theft that involves the use of a dangerous weapon. These can include guns, knives, baseball bats, and other types of blunt instruments. It is also important to note that the weapon itself doesn't have to be real. A pellet gun that looks sufficiently like a real gun can lead to a charge of armed robbery.
All robberies are felonies, though armed robberies are the most serious and are generally classified as Class X felonies and punishable by up to thirty years in prison.
Burglary is when an individual enters a structure without consent of the owner with the intent to commit a theft. The type of structure varies, and can include houses, apartments, condos, cars, boats, airplanes, and more. The individual involved does not have to steal anything to be considered committing a burglary. Rather, they simply have to have the intent to commit theft.
Residential burglary is a type of burglary in Illinois that involves the entering of a residence. While all residential burglary is burglary, all burglary is not residential burglary. Residential burglary is a more serious offense than traditional burglary.
Contact Sexner & Associates LLC today if you have been accused of any type of theft crime. Our team of criminal defense lawyers in Chicago are here to help. Your consultation is free. Call (800) 996-4824 now.
Where Can I Find You in Illinois?
Mitchell S. Sexner & Associates LLC covers the entire Chicago and northern Illinois area, including Cook, Lake, DuPage, Kane, Will, Kendall, DeKalb, and McHenry Counties. If you're facing criminal charges anywhere in the region, we encourage you to contact us at your earliest convenience. The call is free. The consultation is free. Dial (800) 996-4824 today.
Why Should I Call You?
It's a fair question. After all, there are plenty of criminal defense attorneys out there willing to represent you.
Many firms claim to have the experience and resources needed to get the job done. Many more claim to have a proven track record that speaks for itself. Of course, this all looks good on paper. Yet when it comes down to fighting for your future, you need more than just a resume and a reputation.
At Mitchell S. Sexner & Associates LLC, we have the years of experience. More importantly, what distinguishes our practice from the rest is the superior level of understanding, compassion, and dedication that we give every case. You're experiencing one of the most overwhelming and stressful events a person can endure in their lifetime. Shouldn't you have a criminal defense attorney that is willing to go the extra mile, and more?
Call us now at (800) 996-4824 to speak to one of Chicago's premier criminal defense law firms.
Areas of Criminal Defense