Chicago Protective Order Attorneys
Do you have a protective order against you? Contact Mitchell S. Sexner & Associates LLC today to discuss your options.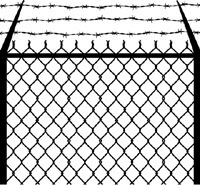 An Order of Protection is a document that is issued by a judge of a circuit court for the purpose of restraining someone from causing harm in some manner to another protected person or persons. Proceedings for the issuance of an order may be brought as part of a criminal charge, in which case they are filed by the State's Attorney's Office for the jurisdiction (such as Cook County, Illinois).
An individual may file a petition for an order of protection "independently" – with or without an attorney. While no one can truly be "protected" by a piece of paper, the purpose of the order is to put another person on notice that he or she is not to have certain types of unlawful contact, and in many cases no contact whatsoever, with protected parties, directly or indirectly. If there is an order of protection against you, contact the Chicago restraining order attorneys of Mitchell S. Sexner & Associates LLC at (312) 644-0444 for a free consultation.
What Are the Different Types of Protective Orders?
There are three types of orders of protection in Illinois: emergency, interim, and plenary.
An emergency order is usually issued by a judge in conjunction with the filing of a criminal complaint on behalf of the alleged victim. The victim (petitioner) testifies under oath before the court about the facts alleged in the petition. This happens when the respondent/defendant is not present. If the court is satisfied that the victim has a well-founded fear of future abuse and that there is a possible danger to the victim from the respondent unless this emergency order is granted, then the court will issue the emergency order. The order is good for no less than 14 days, and not more than 21 days from the date of issuance. From there, the petition and emergency order must be served (given to) the respondent.
In a civil independent petition, if an emergency order is sought, then the clerk's office will bring the file in front of a designated judge who will then determine if the emergency order should be issued. The respondent is not required to file a written appearance or answer to the petition in a criminal proceeding, but is required to do so in an independent petition (if service was properly given under the rules). Failure to file an answer or respond could cause the issuance of a plenary order, discussed below.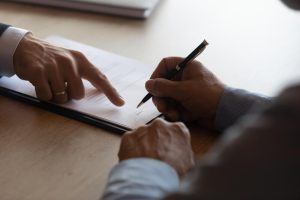 Can Your Testimony Be Used Against You in a Criminal Case?
In criminal cases, the order of protection must be based upon the charges in the criminal complaint in order for the criminal court to have jurisdiction over the case. Criminal cases typically take many more than 14 to 21 days to resolve, which creates a problem with respect to an emergency order of protection.
While there is an absolute right in criminal cases for a defendant to be free from self-incrimination under the Fifth Amendment to the U.S. Constitution (no one can force you to speak), there is no such right in civil matters. So if one wishes to contest an order of protection at a hearing, even while a criminal case is pending, that person could be called by the State's Attorney as an adverse witness and forced to answer questions under oath that might result in incriminating testimony. This testimony might be used in the criminal proceeding against that person. Therefore, it is sometimes wise not to contest an order of protection until after criminal charges have been resolved and "jeopardy" has attached, as one cannot be tried more than once for an offense (even after a plea of guilty where there was no trial).
Some courts will enter "interim" orders of protection which are valid for up to 30 days while a criminal case is pending. This requires that any continuances be less than 30 days apart, and that the issue be addressed every time (even if the parties are agreeing to the interim order). So many courts will issue "plenary" orders, valid during the entire pendency of a case, so that the order will not expire, so the issue does not have to be revisited, and so continuances can be longer apart.
When Will the Court Issue a Plenary Order of Protection?
A plenary order is a more permanent order that can last up to two years from the date of issuance and may be renewed for as many times as a court deems it necessary. Usually, the order is entered at the conclusion of a criminal case after a trial after a finding of guilty, and in addition to any other sentence imposed. Sometimes, it is entered after a finding of not guilty, but where the judge felt that there was sufficient evidence under the preponderance standard (meaning, more likely true than not true) to issue a plenary order. Sometimes, it is entered as part of a plea arrangement between the parties and may even be entered by agreement in exchange for the dismissal of the underlying criminal complaint (although this practice is specifically frowned upon by our Legislature as they regard it as contrary to the intent and purpose of the Domestic Violence Act).
Can an Order of Protection Kick Me Out of My Own House?
Short answer? Yes. The remedies that are set out in an order of protection are in addition to other civil remedies (such as a lawsuit for damages) or criminal remedies (such as a no-contact order or restitution).
The order prohibits abuse in the form of harassment, interference with the victim's freedom of movement, intimidation, physical abuse, or willful deprivation of a dependent. It can grant someone exclusive possession and control of property (like an apartment or house) once shared by the parties and prevent the respondent from entering or remaining at the residence while the order is in effect. Where both parties reside there, the court must balance the hardships to decide who gets to stay, and who must leave.
What Else Can a Protective Order Do?
The order can also protect persons outside of their residence, by having a "stay away" provision that orders the respondent to stay away from the protected persons and places he or she frequents, such as places of employment, school, or other specified places. If both parties have a right to go to a particular place, then the court may designate that the "stay away" provision applies only when the protected parties are present. If the respondent has no right of access to a particular place, then the court doesn't need to address whether keeping the respondent away is a hardship to him or her. Where children are involved, the order can provide for custody of the children, as well as visitation and support issues, subject to modification in any ongoing marriage and dissolution act. Where joint property is involved, the order can prohibit the respondent from taking, transferring, etc., any real or personal property.
There are a number of miscellaneous remedies as well, such as the ability to stop the respondent from entering a residence (even when otherwise permitted) or a protected place while under the influence of alcohol or drugs. The respondent will be ordered to surrender any and all firearms or other dangerous weapons, usually to the local police department for safekeeping along with any Firearm Owner's ID card. At the end of the order of protection, if the order was not renewed, then the respondent gets back the FOID and weapons, unless otherwise barred by law.
Violations of Order of Protection
No piece of paper standing alone can ever really provide anyone with true "protection." However, there are penalties for violating an order of protection that will result in criminal prosecution; alleged violation is a Class A misdemeanor punishable by up to 364 days in jail, a $2,500 fine plus court costs, or both. It can also be a Class 4 felony if it is a second or subsequent offense or if the person has a prior violent offense conviction, which then is punishable by a period of imprisonment for one to three years.
Certain violations may not be punishable as criminal offenses, such as failure to pay support or obtaining improper access to a protected child's health or school records. These violations are instead punished under criminal or civil contempt proceedings, which may be prosecuted by the State's Attorney, or if he or she declines to do so, by the protected person himself or herself. A jail term may only be imposed in a criminal contempt proceeding, as civil contempt is punishable only by fines or penalties.
This is where the real protection comes from when an order of protection is issued. Not because a piece of paper is ever going to actually stop someone from bothering or hitting another person, but because the court hopes that the respondent will obey the paper to avoid jail or other punishments.
Contact an Experienced Protective-Order Attorney
A petition for an order of protection is serious business. The consequences of the entry of an order are far-reaching, affecting not only one's right to remain in one's home, to have contact with loved ones, and to possess firearms; but they can also have an effect on one's immigration status (if not a U.S. citizen) and employment opportunities. Therefore, if you are served with a petition for such an order in conjunction with a criminal case that you have been charged with, do not hesitate to call the Chicago protective orders attorneys at Mitchell S. Sexner & Associates LLC.
Our lawyers are knowledgeable and experienced in defending these matters, and we will work with you to protect your interests. We offer a free initial consultation with no obligation that is completely confidential. We have offices in Chicago and Arlington Heights, as well as other locations. Contact us 24 hours a day, seven days a week at (312) 644-0444 to speak to a lawyer today.