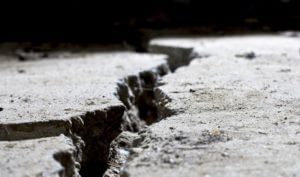 Injuries on a sidewalk can be quite serious, usually resulting from a slip or fall, and may cause lacerations, bruising, and broken bones. In Chicago, these types of accidents often happen due to poor weather or sidewalks that have sustained damage over time due to extreme winters and improper upkeep. Most sidewalks are maintained by the city, and the city may be liable for injuries on those sidewalks, though proving liability can be much more difficult than in many other cases. That is why an experienced personal injury lawyer is vital to proving a claim and winning damages.
While you should always have an experienced lawyer to represent you when making a civil claim for damages, in situations where the city is involved as a party in the suit, it is even more important to have a good attorney. That is because Chicago is immune to a great deal of litigation in order to protect the city and its employees from potentially frivolous lawsuits. With that in mind, there are still gaps in this immunity, and your suit may be able to proceed as long as certain criteria are met.
The location of the sidewalk or walkway at which an injury occurred has a tremendous impact on who is potentially liable for damages. If it was on private property, such as a walkway that is part of a commercial structure, then the owner of the property may be the liable party. On the other hand, most sidewalks in front of businesses and residences are city property, which means Chicago may be held liable.
If you are bringing a suit against the city of Chicago, you first must be able to prove that the city knew about the sidewalk conditions that caused your injury. For example, if you were injured due to a large hole in a sidewalk slab, then you need to prove that the city knew about it prior to your injury. Such knowledge can come from a letter or other communication, or the damage must have been there long enough that city inspectors should have seen it prior to your injury. You must also be able to show that the damage was large enough to be a major concern, and not simply a small crack or minor displacement in the sidewalk.
The city can defend against your claim by showing that the damage or issue that caused your injury was large enough or obvious enough that you should have been able to avoid it yourself. Finally, weather conditions that lead to an injury, including winter snow and ice, may also result in immunity to the city from potential civil claims. Proving negligence and liability, while also demonstrating that it was not your fault, can be quite difficult. Let the Chicago premises liability attorneys of Mitchell S. Sexner & Associates LLC help you today. Call us at (312) 644-0444 to discuss your case and speak about your options with no cost or obligation.