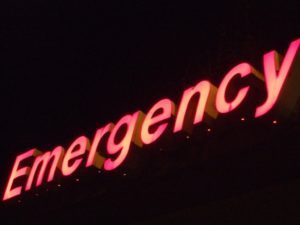 Unfortunately, hospital patients sometimes die. Transplant recipients may die as a result of their underlying conditions while waiting for a suitable organ donation. On a daily basis, many other hospital patients die from serious illnesses, accidents, diseases, or surgical malpractice.
But it's always shocking to hear that patients sometimes die from preventable hospital conditions. This is apparently what happened recently when patients died from mold infections while being treated at a hospital for other medical concerns. As a result, lawsuits were recently filed alleging wrongful death against several area hospitals.
The Latest Lawsuit
The most recent lawsuit alleged that at least five deaths had occurred at three affiliated University of Pittsburgh Medical Centers and that these deaths were directly linked to mold found in hospital bedsheets and linens. The newest suit also named the company that provided the bed linens to all the hospitals as a party to the lawsuit. This company denied that its linens were the cause of the mold outbreak. Executives insisted that their laundry facilities meet or exceed regulatory standards for clean bed linens. Astonishingly, the hospitals continue to use the same company as the provider for all their linens despite the ongoing litigation and multiple deaths. The hospitals had already been placed under review several years ago to address whether there was a mold outbreak of some kind.
In the current lawsuit, a leukemia patient, while undergoing treatment at one hospital, developed a fungal infection while in the intensive care unit and died shortly thereafter. The complaint alleged that the leukemia patient contracted the mold infection when the contaminated bed linens from the particular linen company were used in the ICU during his stay. The lawsuit further alleged that hospital officials were made aware of a mold issue in their hospitals by an independent hospital report at least five months before the leukemia patient's death. An independent researcher also reviewed the on-site facilities of the linen company and found substantial quantities of mold. It is important to note that the Department of Health issued a statement that there was no evidence of a continuing mold outbreak at the hospital during this time.
And Now We Find…
An internal report conducted in 2016 seemed to indicate that at least five deaths were related to tainted bed linens at the affected hospitals, but the report was not made available for public distribution until January 2017. The estates of two deceased patients had already settled with the hospital for $1.35 million each without the necessity of going to trial.
Lawyers are currently reviewing other patient deaths that may also be related to the mold growth on linens. Attorneys for the families of these patients expect to file additional lawsuits in the near future. Considering the contents of the internal report of May 2016, it is very possible that the hospitals may be motivated to settle without further litigation.
Unsanitary medical conditions are unfortunately more common than one might think. Especially in emergency rooms, used surgical instruments, medical waste, and bodily fluids can come into contact with ER patients due to high patient volumes and understaffed medical personnel. If you believe that you or a loved one has been the victim of emergency room negligence and has been injured as a result, contact Mitchell S. Sexner & Associates LLC at (312) 644-0444 for free information. Millions of dollars have already been collected for our clients and their families and there are never any fees charged unless we are successful on your behalf. Call today.