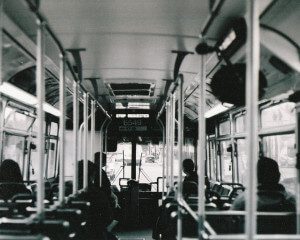 A recent late night accident along South Lake Shore Drive left 5 people injured and multiple vehicles destroyed, including a CTA bus. The collision took place near the 3200 block of South Lake Shore Drive, in the Douglas neighborhood. Chicago Police responding to the scene found several cars damaged, some even overturned. Investigators believe the chain reaction started when a Hyundai Sonata traveling southbound slammed into the parked bus. This caused three other nearby vehicles to lose control. One, an Infiniti SUV, ended up on its side.
According to the Chicago Sun-Times, the driver of the Hyundai was transported to Northwestern Memorial Hospital where his condition eventually stabilized. The driver and passengers of the Infiniti SUV were treated and eventually released. Authorities are still unsure what caused the car to hit the bus in the first place, or how the other vehicles became entangled in the collision. Chicago PD is still investigating the scene.
Bus accidents can be incredibly dangerous and potentially lethal encounters. Depending on the severity of the collision and the type of cars involved, victims can end up hospitalized with life-altering injuries. You may have grounds to hold the at-fault driver responsible and seek damages for your pain.
If you or a loved one have been involved in a bus accident in the greater Chicago region, contact a Chicago auto accident lawyer at personal injury team at Mitchell S. Sexner & Associates LLC today to discuss your legal options. You can reach us at (312) 644-0444.
Source: http://chicago.suntimes.com/news/7/71/1221138/two-taken-northwestern-hospital-crash-lake-shore-drive