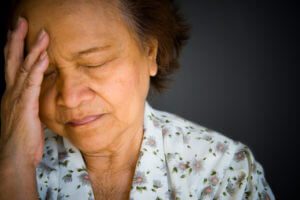 Champaign County Nursing Home is currently being investigated in reference to the death of a 78-year-old woman. The woman, who was a long-time resident of the facility, was found dead outside of the facility on the ground, lying partially on the sidewalk. There was no apparent head trauma or injury. The coroner's office has confirmed that they are trying to determine at what point the woman went outside, how long she had been there, and whether she had gone in and out of the nursing home during that period of time.
According to reports, temperatures that day were as high as 87 degrees and it is believed that the woman was outside for as long as three hours. When she was found, she was unresponsive and was determined to be already deceased. Although her death is believed to be from natural causes, it is still being investigated by the pathologist and medical examiner whether the death was the result of heat stroke or exhaustion. As of the time of the report, the State's Attorney's Office considered this to be an ongoing investigation and the sheriff had turned the matter over to the Illinois State Police for further investigation as well.
Although there have been no arrests, charges, or fines yet assessed against anyone involved, situations like this bring to light important questions relating to nursing home abuse and neglect. When we entrust our elderly or disabled family members to the care of nursing homes, inpatient facilities, memory-care facilities, or rehabilitation facilities, we expect that they will be given the best care available. Of course, this is not always the case, as some facilities are driven more by profit and less by the desire to provide excellent care. Yet, for each such substandard facility, other excellent facilities do exist. Finding the best care available for the best price is often incredibly difficult.
When people think of nursing home abuse or neglect, they typically think of physical assaults, bed sores, over-medication, broken hips from falls, and such. But nursing home negligence can also involve a simple failure to keep a watchful eye on an elderly or handicapped resident. How often have you seen news articles about patients who wandered away from a facility only to be later found lost and confused; or even worse, dead? So it should come as no surprise that the nursing staff must also keep a close watch on residents. So much harm can occur to residents even inside the nursing home itself.
Since 1990, the attorneys of Mitchell S. Sexner & Associates LLC have been helping nursing home residents and their families achieve justice while collecting millions of dollars on their behalf. Whether a loved one has been injured as a result of physical abuse or nursing home neglect, those responsible must be held to account for their actions (or lack of actions). No fees are ever charged unless we can achieve a monetary settlement or verdict on your behalf. So call today for free information 24 hours a day at (312) 644-0444.