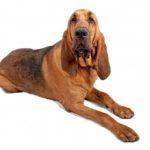 Recently, a man in Oklahoma was arrested at a do-it-yourself car wash and charged with two counts of animal cruelty. It seems his two dogs were in need of a bath, so he took them to a nearby car wash, the type with those industrial strength power sprayers, and turned it on his dogs, who were in a cage on the back of his pick-up truck. Someone called the police, and when they arrived, he was still at it. The police ordered him to stop, and he just kept spraying, as close as one foot away from the helpless animals, who were soaked and terrified.
These types of power washers shoot out incredibly hot water at extremely high pressure, and they are strong enough to remove the toughest dirt and stains from a dirty car, and can even damage the actual paint. Any person that has accidentally sprayed themselves with one of these hoses while washing their car knows first-hand how much pain those dogs must have experienced. The facility had signs posted warning of the nature of these hoses, and that they were not fit for anything except washing automobiles. In his defense, the man allegedly told police that he was from California, and didn't know any better. This begs the question: don't they have garden hoses or bathtubs in California?
Animal Cruelty is treated seriously by law enforcement. There are laws against the practice in virtually every state. Both in Chicago and across Illinois, such laws exist, with some punishable as felonies as well as misdemeanors. Some acts of animal cruelty may even result in incarceration, and may result in a permanent criminal record that cannot be sealed or expunged.
If you have been charged with a criminal or traffic offense, be it Felony, Misdemeanor, or Petty in nature, then you need the services of effective, diligent, and skilled lawyers to protect your rights, your freedom and your name. Call the criminal defense lawyers at Mitchell S. Sexner & Associates LLC at (312) 644-0444, to schedule an in-person, absolutely free, no obligation and confidential consultation at either our Chicago or Arlington Heights offices. Call today.