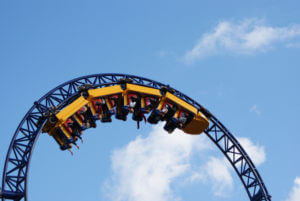 While going on rides at an amusement park is statistically one of the safest forms of entertainment available, a recent surge in theme park accidents has many people concerned. During a single week in August 2016, three separate accidents occurred that resulted in serious injuries or death to five children. These types of accidents are not only a parent's worst nightmare, but are often traumatic for the people who operate and work at amusement parks. It is the responsibility not only of parents to keep their children safe at a park, but also people who own and run the rides.
Perhaps the single most important key to keeping children safe is ensuring the rides are safe and functioning properly. Amusement parks and fairs in Illinois are governed by the Department of Labor, and yearly inspections are required to continue operation of any ride. Failure to perform these kinds of routine inspections not only creates the possibility of an accident, but also makes the park owner far more likely to be liable for any injuries or accidents that occur.
Park employees who run the rides need to be properly trained, even if they are only seasonal or temporary staff members. They need to understand all of the appropriate safety precautions for any ride they are assigned to work at, and also know how to properly communicate instructions to the guests of the park. A teenager might not always be the best choice to stand firm and tell a parent that his or her child is too small to go on a particular ride, so proper staff choices need to be made to ensure safety on the rides throughout a park.
It is also vital to make sure that managers at an amusement park understand how to make sure guests are behaving responsibly. Intoxicated guests, or those who otherwise seem to be under the influence of some kind of narcotic, should never be allowed to go on a ride. Just like a bartender who lets a customer drink excessively and then drive a vehicle can be liable for any damage that the driver causes, so too can a park be potentially responsible for allowing poor behavior from the guests.
Even when a park takes every precaution, accidents can still happen. If you or someone you know was involved in an amusement park accident and you need help protecting your rights, call the Chicago child injury attorneys at Mitchell S. Sexner & Associates LLC at (312) 644-0444 today. We can discuss your case, explain your options, and help you get the compensation you deserve.