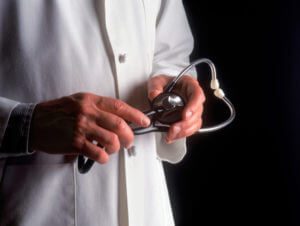 Accused of not protecting newborn babies and patients, the parent company of a Texas hospital is being sued for $1.5 billion in a putative class action lawsuit. A putative class action is a type of lawsuit filed on behalf of a group of people, known as a class, who have been affected by the same type of injury as the result of a defendant's actions or negligent behavior.
Tuberculosis Spread Through Infected Nurse's Contact
In this case, the defendant is being accused of exposing newborn babies, as well as other patients, to tuberculosis (TB). The lawsuit is now in a federal court and could have as many as 3,000 members in the class, representing those children born at the hospital. The suit claims that the hospital ignored all signs that an employee had active tuberculosis. Although the employee told the hospital she was actively exhibiting TB symptoms, they didn't take her off duty until nine months later. At that point she had come into contact with thousands of patients; contact which included feeding and bathing newborns.
The complaint claims that by not removing her from the schedule and by allowing her to continue to work and be at the hospital, the hospital/defendant was acting in a careless and neglectful way without any thought for the plaintiffs' well-being or safety.
Hospital Not Forthcoming with Information
Furthermore, the hospital and parent company are being accused of failing to let people know of the potential exposure to TB, in an effort to minimize the issue. The hospital only notified those families whose children were born on the days when the infected employee was working, not on her days off. But anyone in the hospital at the same time as she risked exposure and should have been notified. In addition, the hospital is not paying for the costs of TB tests for those babies not born on her workdays, as a way to deny culpability.
Because the case is so large, the defendant requested its move to a federal court. The plaintiffs are meanwhile requesting that most accurate TB tests be administered to the babies, not just the standard skin test or x-ray of the chest. They are also requesting that the results be read by an objective third party. In the class action lawsuit, the plaintiffs are requesting damages for mental anguish, bodily injury, and lost earnings.
If you have a loved one who has not been cared for properly or has been the subject of neglect at the hands of others, the Chicago medical malpractice attorneys at Mitchell S. Sexner & Associates LLC may be able to help you. For over 25 years we have been delivering successful results for injury victims in the Chicago area, surrounding suburbs, and across Illinois. Millions have been collected. Make the free call today to (312) 644-0444 for no-obligation information and learn how we can help you.