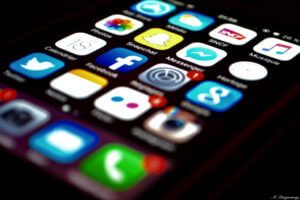 The mother of a Logan Square gunshot victim is suing a Chicago-area hospital and an emergency room nurse that works there claiming that the ER nurse shared inappropriate information on Twitter when the victim was brought in to the hospital for treatment. Some of the content tweeted included pictures of the room where medical personnel attempted to save him, complete with photos of blood everywhere.
The tweets were sent while the victim was in the hospital being treated for a chest wound from a gunshot. The suit is being filed by the mother of the victim who claims that the tweets were insulting, as well as degrading and dehumanizing. Although the tweets are no longer available online, a screenshot was included in the lawsuit. Both the hospital and the nurse are named in the lawsuit as defendants, although the Twitter account listed has no relationship to the hospital.
The mother claims that the nurse posted the tweets as a way of accusing the family of attacking the staff, and that although no family names or patients were identified in the tweets, they were identifiable from what was said. The suit further claims that this is a breach of ethics for the nurse and they are seeking damages for emotional distress as well as negligence. They are seeking over $100,000 in damages.
The victim grew up in the northwest suburbs of Chicago, but was living in the city while going to college. He and a friend had gotten into a fight with another party who pulled a gun and shot the victim. The assailant was arrested and is still in Cook County jail where he is being held without bond.
If you need your interests represented in court, you need an attorney who is knowledgeable, experienced and willing to fight for your rights. Contact the experienced attorneys affiliated with Mitchell S. Sexner & Associates LLC. to review your case free of charge and to see how we can be of help to you. Call us today at (800) 996-4824.
http://www.nbcchicago.com/news/local/suit-er-nurse-sent-outrageous-tweets-of-homicide-victims-room-388742532