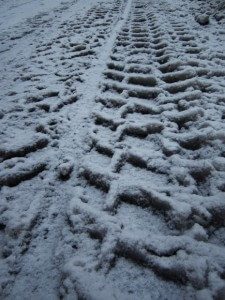 Just how dangerous is it to drive in the snow? According to a new study conducted by researchers at the University of Georgia, it is quite hazardous. "It's no different than taking shelter from the tornado; staying home might save your life," said one of the study's authors. The study compiled crash data spanning the past several decades from the National Highway Traffic Safety Administration (NHTSA). It attempted to determine exactly how many lives have been lost to winter travel. In total, over 30,000 Americans have lost their lives since 1975 in snow related accidents.
A vast majority of American counties included in the study had fewer than 50 accidents during the winter months. The national average came out to roughly 12 per county. However, there were nearly 20 counties nationwide that had over 100 fatalities during the past 36 years. Not surprisingly, Cook County Illinois had the highest number of deaths. Nearly 500 Chicago area residents have died in car accidents where winter weather played a factor.
Oddly enough, a study like this has never been conducted before. In fact, researchers weren't aware of exactly what they would find or how prevalent of an issue it is. In just the past decade alone, there have been over 800 deaths related to winter weather nationwide. As we head into the remaining winter months, the study recommends staying inside if possible and avoiding the roads. This is for your sake and for the sake of those around you.
If you are involved in a car accident, contact the Chicago personal injury attorneys at Mitchell S. Sexner & Associates LLC to discuss your options.
You can reach us at (312) 644-0444.