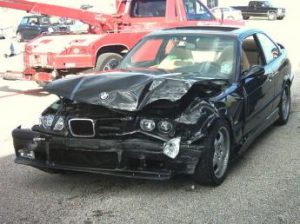 If you have been in a vehicle collision, then the first thing you should do is contact emergency services and seek medical attention for yourself and anyone else who may have been injured in the crash. Once you have done that however, your next call should be to an experienced personal injury lawyer who can help protect your rights and ensure that the insurance companies do not manipulate you to avoid paying what they owe.
While talking to a lawyer, you will probably hear a lot of terms like "economic damages," "future lost income," and "emotional distress." In the confusion and chaos that follows a vehicle collision, the last thing you need is more complications. The language often used by lawyers can be initially intimidating, but it is quite easy to understand once you get a sense of what it all really means.
First, you will probably hear talk of "economic damages" and "non-economic damages." The term "damages" just refers to money that you can seek in a civil claim or insurance claim to help pay for your various expenses that arise following an accident. In Illinois "economic damages" are payments you can receive based on specific costs that you have right now, and some you might face in the future. For example, the actual expense of your vehicle, either repairing the damage done to it or replacing it, is an economic damage, as are your medical bills and income you have lost due to not being able to go to work.
"Future lost income" simply refers to money you will not be able to make in the future because of an inability to work, while "earnings" and "earning potential" refer to possible increases in income in the future. For example, if you are a professional golfer and injuries from a collision make it impossible to continue playing, not only have you lost income from time you were injured and could not play in a tournament, but you have also lost the possibility of potential earnings from later tournaments and endorsements.
"Non-economic damages" in Illinois are payments you can receive that cover everything that is not a specific expense you have now or in the predictable future. For example, if an accident causes you tremendous physical pain, that reduces your quality of life, you can receive damages to compensate you for your "pain and suffering." Stress can result in lost sleep, reduced satisfaction from personal relationships, and even difficulty maintaining a high level of quality on a professional level. These things cannot be easily quantified as economic damages, and result in non-economic damages to help alleviate psychological and miscellaneous losses.
If you have been in a vehicle collision, do not let insurance companies or the legal system intimidate you into missing out on the compensation you deserve. At Mitchell S. Sexner & Associates LLC, the Chicago car accident attorneys can help you understand your rights and protect them, so give us a call at (312) 644-0444 today.