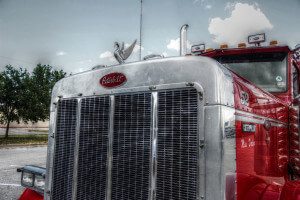 According to the Federal Motor Carrier Safety Administration (FMCSA), in one recent year alone there were 411,000 vehicle accidents involving large trucks nationwide. Of these, one percent resulted in at least one fatality and 20 percent resulted in at least one severe injury. Getting injured in a collision with a semi-truck is an extremely traumatic experience, one which can cause lasting injury to you and your family. Here are some common causes of Illinois truck accidents:
Truck driver negligence: The American Trucking Association reports a nationwide shortage of truck drivers. This means that drivers are currently spending too much time on the road without taking necessary breaks. Because of fatigue, drivers may become inattentive, which increases the risk of accidents. Some also resort to the use of drugs to help them stay awake. This can also impede their driving skills.
Violations of trucking laws: The FMCSA was created by the Federal government in 1999 with the aim of cutting down trucking law violations. Common violations include:
Excessive truck load, weight, height, and length
Exceeding hours of service
Driving on unapproved roads
Driving without a valid Illinois commercial license (CDL)
Driving under the influence of drugs or alcohol
Leaving the scene of an accident
Trucking company negligence: Every trucking company is responsible for training new drivers, proper supervision of drivers, including checking their time logs. They are also responsible for repair and maintenance of their trucks. Trucking company negligence can result in innocent people getting harmed or killed.
How an Illinois Truck Accident Lawyer Can Help You
If you have been injured or have lost a loved one in a catastrophic truck accident, the trucking company and the truck driver may be responsible for your losses. However, they will undoubtedly try to avoid liability. That is because trucking insurance companies, just like other insurance companies, simply want to pay as little as possible to injured parties. They will generally deny that the trucker is at fault, then stall, and in the event that they offer any money at all, will offer bottom dollar.
Often times, there may be physical evidence that requires an emergency court order to preserve, such as the damaged truck itself, or the truck brake units. In the absence of a lawyer getting such an order, the trucking company may quickly destroy these items, making a lawsuit more difficult or even impossible.
So to preserve your rights, you will need to talk to an experienced lawyer about pursuing a personal injury claim for your damages immediately. The legal team at Mitchell S. Sexner & Associates LLC can help you do just that. We work alongside specialized experts who can assist us with the official accident investigation to determine who is at fault, and the extent of the damage caused by the accident. Contact us today for a free, confidential consultation and let us help you recover compensable damages. Mitchell S. Sexner & Associates LLC can be reached at (312) 644-0444.