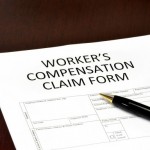 Construction workers face danger on a daily basis. They work with heavy and dangerous building materials and with large construction vehicles. Although it doesn't often make the news, such workers are killed or injured on a daily basis not only in Illinois and the neighboring states of Indiana, Wisconsin, and Ohio, but across the entire country. General contractors usually do their best to avoid injury, but the potential for disaster is always present.
So it was recently when an entire concrete wall section collapsed at a Ford plant under construction on Torrence Avenue in Chicago. A 45 year old Carol Stream man was declared dead as a result. Another worker, a 48 year old man, was rushed to Advocate Christ Medical Center of Oak Lawn in critical condition.
Company officials are cooperating with the investigation in this particular circumstance, but this is not always the case in every construction accident. When an accident of this type has occurred, it is often necessary for an attorney to file motions to preserve evidence to avoid destruction. Without such a court order, important evidence could be destroyed that may later prove vital in the prosecution of an injury claim or wrongful death claim.
As long as there are construction projects, there will be injuries and families affected by tragedy. If you or a family member has been hurt in a construction accident, contact Mitchell S. Sexner & Associates LLC for free information about how we can be of help.
Our 24 hour phone line is (312) 644-0444.
Source: http://wgntv.com/2016/01/02/two-critically-injured-after-wall-collapses-at-ford-plant/