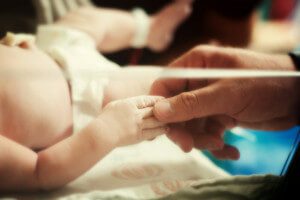 When she was first admitted to Advocate South Suburban Hospital in Hazel Crest to deliver her child, all was well. The fetal monitoring strip indicated that her baby was in good health and fully viable at the time that labor began. Like many hospitals, the mother was administered a dose of Pitocin, a powerful drug intended to accelerate labor. But, instead of decreasing or stopping the dosage altogether once delivery began, the nurses actually increased the dosage. This happened even though the hospital's own policies dictated otherwise.
Once the baby went into distress, all would have likely have remained well if the doctor had merely stopped the Pitocin and initiated a C-section. But, this was not to be. The child instead suffered irreversible brain damage and suffers from cerebral palsy, now confined to a wheelchair or a bed. She cannot walk and cannot properly hear or see either. She also attends special needs classes.
After agreeing to a settlement totaling twelve million dollars, a spokesman for the hospital acknowledged that they have examined the circumstances of this devastating event and will use what they have learned to ensure a safer environment for patients in the future.
The law offices of Mitchell S. Sexner & Associates LLC has helped families injured due to the medical malpractice of doctors and hospitals for over 25 years. Although no amount of money can fully restore a person's health after the negligence of another has taken it away, we have recovered tens of millions of dollars for our clients and their families to help with necessary future medical care.
If you would like to discuss your situation free of charge, call us now at (800) 996-4824. No fees are ever charged unless we successfully secure you a settlement.
Source: http://www.nbcchicago.com/news/health/advocate-south-suburban-cavanaugh-malpractice-160916015