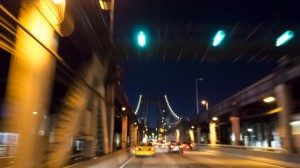 A man in his early 30s caused a head-on collision on a recent Saturday night that left him in critical condition. Another driver suffered serious, but non-life threatening, injuries. The accident happened along Route 21 near West Indian Trail Road.
The 32-year old driver was traveling north in a Mercedes when he swerved into the southbound lane. He collided head-on with a Chrysler Sebring. This caused the Sebring to slam into a Ford behind it.
When authorities arrived at the scene the man's Mercedes was on fire. As reported by that Chicago Sun-Times, the at-fault driver had to be pulled from his vehicle and was rushed to a nearby hospital. A 42-year old woman from Aurora was driving the Sebring. She also had to be extricated from her vehicle and transported to a hospital.
The at-fault driver was charged with driving under the influence. He received citations for driving with a revoked license, improper lane usage, and failing to wear a seat belt. The man was also cited for failing to slow down to avoid a collision with an oncoming vehicle. Aurora police believe further charges could come from the investigation.
If you have been involved in a DUI accident, you'll need a strong Chicago car accident attorney to represent you. Contact Mitchell S. Sexner & Associates LLC today to let us review your case. We can help.
You can reach us at (312) 644-0444.