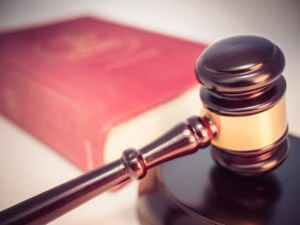 A 40-year-old pregnant mother of six complaining of shortness of breath went to the ER at the Norwegian American Hospital in Chicago in 2010. She was diagnosed with pneumonia, but was never admitted to intensive care.
She was admitted to a regular room, but then no other treatment was prescribed. Although she continually told the nurses that she felt like she was getting worse, the nurse tried to reach the doctor. When she received no response, the nurse did not take any other action to help the mother. Ultimately that night, the woman was found dead and later delivered a stillborn boy by cesarean section. This result could have been avoided had the mother been assisted with her breathing, but instead she just got worse.
The lawsuit was brought by the woman's husband who is alleging negligence by the hospital, nurse, and doctor in this case. It is unusual for these types of medical negligence cases to actually make it to trial because most are settled out of court. But this case appears to have gone to trial because the doctor, nurse, and the hospital all tried to point fingers and blame the other. This case is even more unique because it was being heard in a federal court since the federal government is responsible for the payout, due to the fact that the doctor involved is employed by a federally- subsidized health care center.
Ultimately the jury came back with a verdict that settled everyone shared the blame and responsibility for the mothers' death. The jury's verdict came back after a 3 week trial, with $9 million in damages awarded after the judge signed off a week later.
If you feel that you or a loved one has not received proper treatment and has been injured due to medical malpractice, the Chicago medical malpractice attorneys associated with Mitchell S. Sexner & Associates LLC may be able to help you. Contact us at (312) 644-0444 for a free case analysis. Knowledgeable, aggressive, and experienced attorneys can make a difference in your results, so call today.
http://www.chicagotribune.com/news/local/breaking/ct-hospital-deaths-trial-met-20160513-story