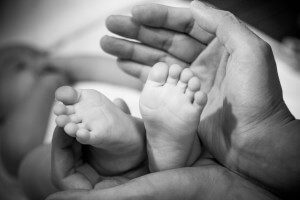 In what is believed to be the largest jury verdict ever awarded in Cook County, Illinois, for a birth injury case, a Chicago jury awarded $53,000,000 to a 12-year-old Hickory Hills boy. The lawsuit alleged that the University of Chicago Medical Center committed medical malpractice when it failed to properly care for his pregnant mother, resulting in serious and permanent injury to the baby.
According to documents filed in the Cook County lawsuit, the attorneys for the family accused the University of Chicago of failing to properly monitor the mother and child, failing to properly follow a chain of command, failing to perform a Cesarean section (C-section) in a timely manner, failing to take accurate measurement of cord blood gases, and failing to take notice of fetal heart rate patterns that suggested that the baby was in distress and suffering from hypoxia.
"Hypoxia" is a medical condition in which body tissues become starved for oxygen. When oxygen is completely absent, this more extreme condition is called anoxia. Because the human brain needs oxygen to work properly, when oxygen is cut off, the brain stops functioning. Depending on the degree of oxygen deprivation, after five minutes, brain cells will begin to die and permanent brain damage will result. If this deprivation continues for nearly ten minutes, death will likely occur. Hypoxia can occur in any number of circumstances, including:
Choking
Low blood pressure
Carbon monoxide poisoning
Hyperventilation
Allergic reactions leading to anaphylactic shock
Stroke or heart attack
Birth complications
In this particular case, when the mother presented herself at the University of Chicago Medical Center at 40 weeks pregnant, she explained that she was feeling less fetal movement. The lawsuit alleged that although the mother desperately needed a C-section, she was basically ignored by doctors and nurses for 12 hours, and as a result, the baby ultimately suffered hypoxia and severe brain injury; basically suffocating at birth.
Presently, the boy has severe cerebral palsy, needs others to clothe and feed him, and is in a wheelchair. In contrast to the allegations of medical malpractice against them, the University of Chicago asserted at trial that the baby was born with normal blood levels and that the cerebral palsy was the result of an infection, rather than a deprivation of oxygen. The Cook County jury felt otherwise, although the multi-million dollar verdict was in the process of being appealed at the time.
Since 1990, the experienced attorneys with Mitchell S. Sexner & Associates LLC have been responsible for many millions of dollars recovered for our clients and their families. Medical malpractice cases involving birth injuries are among the most heartbreaking circumstances and we handle each case with the same compassion that we would want to be treated with ourselves. Our legal team affiliates with some of the very best medical experts in the entire country in our efforts to bring justice and closure to our clients' families. Call us now at (312) 644-0444 for free information 24 hours a day.