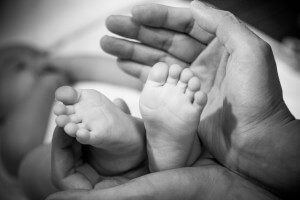 A boy and his mother were awarded a $53 million verdict by a jury in Cook County in a medical malpractice lawsuit filed against The University of Chicago Hospital. This verdict is the largest of its kind in Cook County. The boy, born with a brain injury, will receive the award which includes a large sum for expenses associated with his caretaking in the future. His mother currently takes care of all of his needs, and this judgment will help take care of him once she is no longer able to.
The boy and his mother are from the Chicago suburb of Hickory Hills. When she was 40 weeks pregnant, the mother went to the hospital and was experiencing a decrease in the movement of her unborn baby. They claim in the lawsuit that once the mother arrived at the hospital, there were about twenty missteps committed by doctors and nurses. The suit alleges that some of the mistakes committed by the hospital staff include failure to properly monitor the baby and mother, failure to accurately monitor blood oxygen levels, and failure to properly recognize indications of stress in the baby, such as atypical heart rate patterns.
According to the claimants' attorney, although there is overwhelming evidence that the hospital was at fault for the brain injury, they have been unapologetic. The hospital claims that the boy and his mother had been treated for an infection, and this infection could lead to cerebral palsy. The claimants refute this by saying the blood oxygen levels at birth were not normal (hypoxia) and he was suffocated during birth.
After 12 years, the jury has spoken for now. But the hospital filed for a mistrial before the jury entered judgment claiming misconduct by the claimant's attorney.
If you or a loved one has incurred an injury due to the negligence of hospital staff, finding a knowledgeable and experienced attorney will make all the difference in the outcome. The Chicago baby brain damage lawyers associated with Mitchell S. Sexner & Associates LLC are not only experienced and intelligent, but we care about their clients. Call us at (312) 644-0444 to see if we can help you.
http://www.chicagotribune.com/business/ct-u-of-c-malpractice-verdict-0701-biz-20160630-story?track=ct-email-Daywatch