Rosario M. Spaccaferro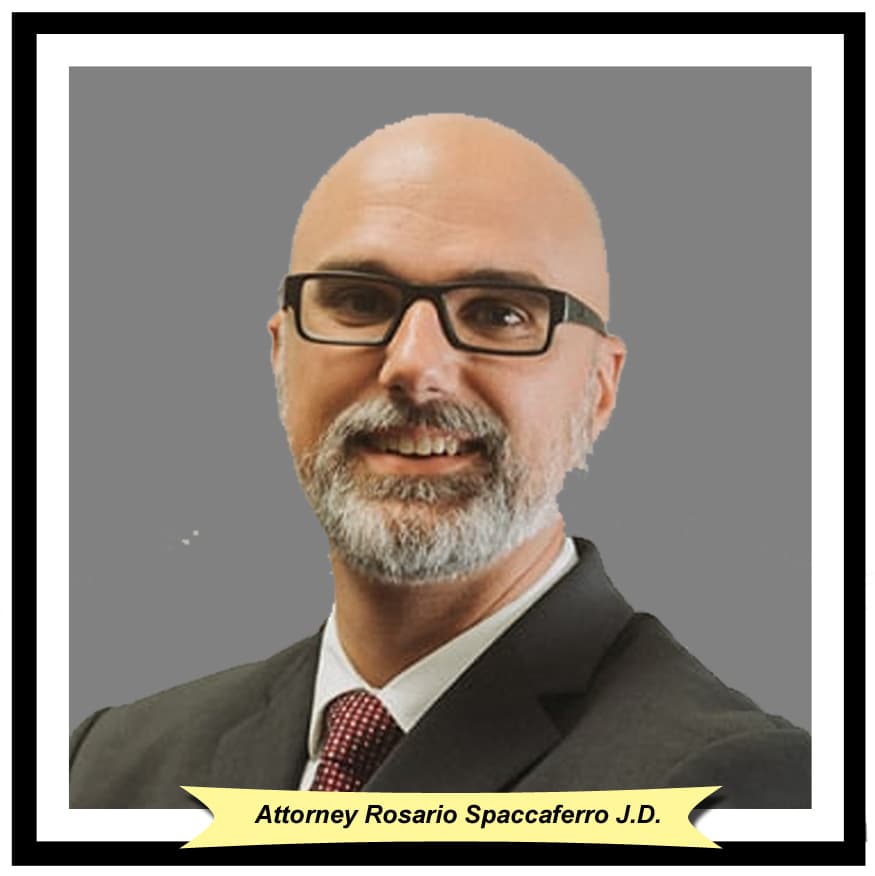 Attorney Rosario M. Spaccaferro is a graduate of DePaul University (where he was awarded a Presidential Scholarship and inducted as a member of the National Society of Collegiate Scholars) and IIT Chicago-Kent College of Law in Chicago (where he worked on a U.S. Supreme Court matter pending before the Court). While attending law school, Attorney Spaccaferro served as a felony clerk in the Cook County State's Attorney's Office assisting in the prosecution of both criminal and traffic matters. He is licensed to practice law in both the states of Illinois and Arizona, as well as before the U.S District Court for the Northern District of Illinois. In addition, he also holds a certification as an Information Privacy Professional (CIPP/US). After receiving his Juris Doctor degree, Attorney Spaccaferro served in a number of legal capacities including Chief of Staff, Acting General Counsel and Principal Consultant for a variety of companies. But his primary passion has always been acting as a zealous advocate for his criminal and traffic clients. Over the course of nearly a decade, he has passionately represented thousands of people charged with a variety of misdemeanor and felony offenses including DUI, suspended/revoked license, assault/battery, theft/retail theft, drug possession/distribution, and weapons charges.
He has also served as an Assistant Public Defender not only in Illinois, but in Arizona as well, where he represented clients charged with serious offenses in Felony Specialty Courts including Mental Health Court, Veteran's Court, and Drug Court and where he focused on helping clients living with substance use and mental health disorders navigate the justice system in order to achieve recovery and stability, while avoiding jail.
In order to stay current on the law and provide the best possible legal representation to his clients, Attorney Spaccaferro has attended numerous trainings and seminars provided by the National Association of Drug Court Professionals (NADCP), National Association of Criminal Defense Lawyers (NADCL), Illinois Association of Criminal Defense Lawyers (IACDL), and the Arizona Public Defender Association (APDA).
To set up a free consultation with Attorney Rosario M. Spaccaferro or for further information about Mitchell S. Sexner & Associates LLC, he can be contacted at (312) 644-0444 or via email at Rosario@sexner.com.